In classroom courses:
August 27,28,29,30  
September 17,18, Oct 1,2   
 September 24,25,Oct 1,2  
5 Seats Remaining for our 4 Express August 27,28,29,30 Press Here to Sign up Now
15 Seats Remaining for September 17,18, Oct 1,2 Press Here to Sign up Now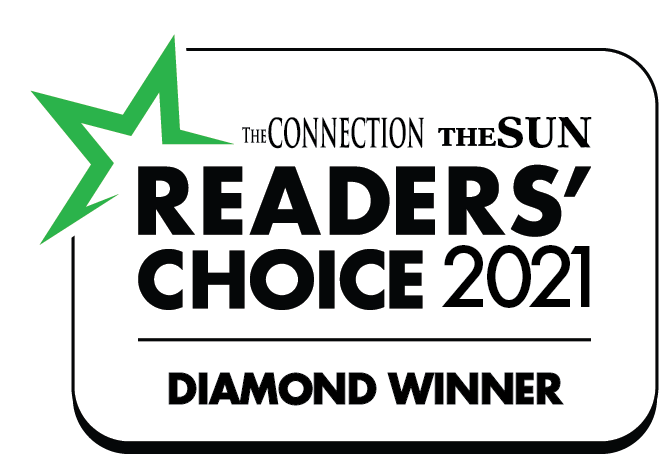 Our Provincially Approved
 Driving Instructors are licensed for In Classroom and In Car teaching.
Our Instructors will teach you The Attitude, Skills and Knowledge to be become a Safe & Defensive Driver.
Some of the skills that  our highly trained instructors will teach you hands on are
City/Town,* Collingwood and area
 Freeway driving, rear-end and head-on Collision avoidance.
Our Ministry Approved Driving School has a newer fleet of cars * Automatic Transmission *
all cars are each equipped with a dual brake and other safety devices as per ministry guidelines.
All our training vehicles are fully insured with commercial insurance.
Each of our Instructors have been carefully vetted with annual *OPP Police Clearance and annual re-training.
World Class Driving School of
Collingwood, Ontario
Upon successful completion of our BDE MTO approved 40 Hour course.
Clients will/may be eligible for Insurance discounts  Please contact your auto insurance company for details.
Our BDE MTO Course  is widely recognized by the Insurance industry as proof of course completion.
At World Class Driving School Collingwood Our Driving School  
We off an exclusive Online 30 Hours of E-Learning of Driving Education plus 10 Hours of private in car lessons.
Or our most traditional method of
In Classroom Training. 40 Hours of training. 20 Hours in Classroom + 10 Hours of Home work + 10 Hours of Private in car lessons.
 Our School has a team of  professional Driving Instructors that will teach and prepare you to become a safe driver.
  No need to worry about bringing your own car.
We provide The Approved Cars for your safe learning.
At World Class Driving School Collingwood we want to ensure our clients are ready for a successful exam by completing our BDE MTO Course
At World Class Driving School, we offer a Ministry Approved  BDE Simulator that creates different driving scenarios, driving skills, city driving, freeway driving, adverse driving
 Our  Simulator is State of the Art and os only offered in Collingwood.
No other BDE Schools in Collingwood can offer our software or learning systems.
 Aug 27,28,29,30
4 Day
Express
CCI & OLB 
IN Classroom
 8:30-2:00pm
September 17,18
October 1,2
IN Classroom  Course
8:30-2:00pm 
15 SEATS Remaining Sign up Now
September
24,25 & Oct 1,2
In Classroom Course
8:30-2:00pm
15 Seats Remaining Sign up Now
Thanksgiving
Weekend October 8,9,10,15
4
Day Express
  Classroom Course
8:30-2:00pm
25 Seats Remaining Sign up Now

Ministry-Approved Beginner Driver Education "BDE" Online Course Provider
30 Hours Online Course.
This Course is designed for Students to learn from any device with an internet connection. Self-pace learn at your own pace.
A G1 is required before the Start of In Car lessons.  
Client must be able to obtain a G1 60 Days after the start of the course. 
Our On-line  course is a Ministry Approved Beginner Driver Education Course Provider. (BDE)
The course is broken into 3 Sections
Section 1  20 Hours of Online Theory
Section 2 10 Hour of Home Work / Studies
Section 3 10 Hours of PRIVATE In Car Lessons ONCE Steps #1 and #2 are completed.  In Car will be scheduled.
 Total Hours 40 for the Ministry Beginner Driver Education BDE Certification
Course must be completed within 365 Days from the Start of the Online Activation.  This is a MTO BDE Policy.


Course Completion Time Limit:
* The Ministry of Transportation requires all students to complete their Beginner Driver Education (BDE) course within 
1 Year of the course activation  ( NO EXCEPTIONS)
 We have extra Staff and Cars on the Road to assist with Drive Testing / BDE In Car Lessons and Senior Skill Building 3 Part Testing.
Certification Requirements:

* All students must complete at least 20 hours of classroom, 10 hours of Homelinks (homework) and 10 hours of in-car training with a Pass Mark of 70%  in order to qualify for certification with the Ministry of Transportation  Or 30 hours of online E-Learning + 10 Hours of In-car training.  covid19 has NOT had any impacts on completion of our courses.
All Clients MUST complete the course within 1 Year of the starting point as per the MTO BDE Guidelines. Drive Test Packages must also be completed within 1 Year. 
Road Test Waiting Period Reduction:

* Once our Driving School certifies a student for the Beginner Driver Education Course, he or she will qualify to complete the G1 Exit Road test as early as 8 Months.
Once you PASS your G1 Exit to G2 Please visit Any Service Ontario Location and request your Certificate "The Drivers Licence History Report"
WHY CHOOSE US?
"Amazing driving school! I had no experience driving whatsoever and was able to pass my G2 test after only a few weeks of driving lessons. Bill was such an amazing instructor and I wouldn't have passed if it weren't for him – thanks again Bill for your patience and really appreciate all your perspectives on driving/ life stories! Also Roman was super attentive and accommodating the entire time for any questions I had on the online platform to booking the test on my behalf during COVID era.
I highly recommend going to this driving school!!"
_ G. Calzaretto
See more reviews on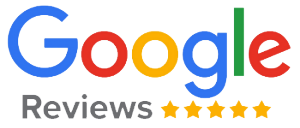 World Class Driving School Collingwood was founded on the belief that every student has the ability to learn regardless of their backgrounds and or income.