Our E-LEARNING
Ministry Approved
Beginner Driving Education Course
Learn Anytime, Anywhere at your own Pace.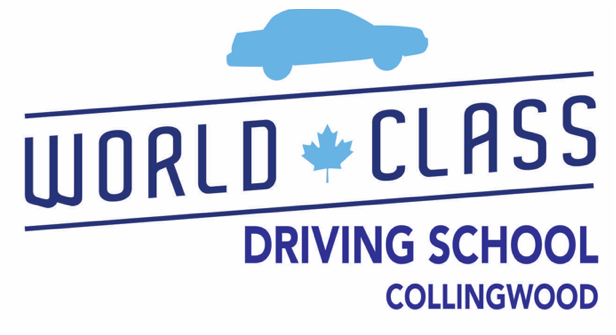 World Class Driving School Collingwood Ontario is a Ministry Approved Beginner Driving Education Course BDE Digital  Provider.

How does our e-learning work?
This Course is all digital and is the same as our traditional classroom however e-learning is offered from anywhere you wish to study either at home, office, work or school.   
What will I be learning as a Student of World Class Driving School Collingwood ?
You will have 20 hours of e-learning and 10 hours of home work all done from the comfort of your own learning space.
Once you successfully complete the e-learning course you will then be sent a in car schedule to undertake 10 hours of private in car lessons.
Session 1:
RULES OF THE ROAD
1. Importance of traffic laws and regulations 
2. Traffic control devices 
3. Quiz
Session 2:
THE VEHICLE AND ITS COMPONENTS
1. Basic Vehicle components
2. Pre-Trip checks circle checks
3. Quiz 
Session 3
1. Safe and responsible vehicle control 
2. Safe and responsible handling of the vehicle under various conditions

3. Collision avoidance and basic manoeuvres
4. Principles of skid control and slide control 
5. Quiz
Session 4: 
DRIVER BEHAVIOUR
1. Adjusting driving behaviour for different driving conditions 
2. Control over emotions 
3. Positive driving attitudes and behaviours
4. Responsible and informed decision marking

5. Quiz
Session 5:
RESPECT AND RESPONSIBILITY 
1. Safe and responsible response to emergency situations 
2. Leadership in promoting safe driving 
3. Environmentally conscious and efficient driving behaviour 
4. Lifelong learning approach to driving 
5. Module quiz
Session 6:
SHARING THE ROAD 
1. Co-operative driving 
2. Appropriate communication with other road users 
3. Quiz 
Session 7:
ATTENTION
1. Safe and responsible actions related to impaired driving 
2. Distracted Driving 
3. Managing attention 
3. Quiz 
Session 8:
PERCEPTION AND RISK MANAGEMENT 
1. Safe and proper observation skills 
2. Accurate perception of personal limits, abilities and risk tolerance 
3. Accurate risk perception 
4. Recognition and avoidance of common collision situations 
5. Potential hazards of driving and effective responses
6. Effective decision marking to ensure safe driving 
7. Driving actions to minimize risk 
8. Quiz
FINAL EXAM
The exam is a total of 35 questions and you must obtain a 70% or higher score to pass the course as per the BDE  MTO Standards. You have 3 attempts to pass the final exam.
COST FACTORS FOR ONLINE PACKAGES
Ministry Approved BDE ONLINE Course
Private In Car lessons 10 Hours
1 Hour X 10 Driving Instruction
In our Ministry Approved School
Car for Private Driving Instruction
Sessions in our Ministry Approved Cars
E-Learning 30 Hours
In Car Lessons 10 Hours
Total Hours 40 Hours
Ministry BDE Certification 
$899.00 + HST
Ministry Approved BDE ONLINE Course
ROAD TEST Package
2 Hours x 5 Driving Instruction
In Our Ministry Approved School Car for your Private Lessons+ Use of School Car for your Road Test  
E-Learning 30 Hours + 10 Hours of Private in Car lessons 2 Hour Blocks of Time Total of 40 Hours  
Ministry BDE Certification
 * Review Mock up Testing and Skill building Before your scheduled (scheduling is done in advance of your testing Road Test *
$1099.00 + HST
NOTE: You must upload your current Ontario Drivers Licence Photo for the MTO RUS Certification process
Our e-Learning Courses all are Ministry Approved Beginner Driving Education Course Providers.
Clients MUST complete the 30 Hours of Online Before any in Car lessons can be schedule.
Upon successful completion of the Digital e-Learning and completion of the in car lessons you will be issued a digital certification that you will be able to request at any Service Ontario Centre for a cost of $12.00. You can Start the Course with out a G1. Clients must complete the full course Online + In Car Lessons within 1 Year from the Start of the course.  This is a directive from the BDE MTO Office.
  * Our Terms and Condition's are provided via our Online E-Learning system upon The Start of the Online Course * Terms and Conditions are subject to change without notice* The client must complete the 30 hours of online within 6 months from the date of activation of file.  Should the 30 hours of online NOT be completed by 6 months a fee of $250.00 + HST will be applied to the account.  The client must allow enough time to complete the full course within 365 days in order to complete the course within the BDE MTO Guidelines. NO Extensions will be granted. 
Our school has a dedicated IT Help Desk for all Online Support 7 Days a week 8:00am-6:00pm